734 W 33rd St, San Pedro, CA
Characteristics:
1,707 sqft

4 Bedrooms

2 Full Baths

View of Ocean & Harbor from both Living Area and Kitchen

Recently Updated Bathrooms and Flooring.

1 Car Garage

Large Basement
Perched atop the hills near Point Fermin is a lovely home located at 734 W 33rd St.
This home is a single level floor plan with 4 Bedrooms, one of which has been opened up as a family room, along with 2 full bathrooms. Upon arriving at the home, you are greeted with a large and open front yard, perfect for home gardening as well as relaxing and enjoying the ocean breeze which you are only minutes away from.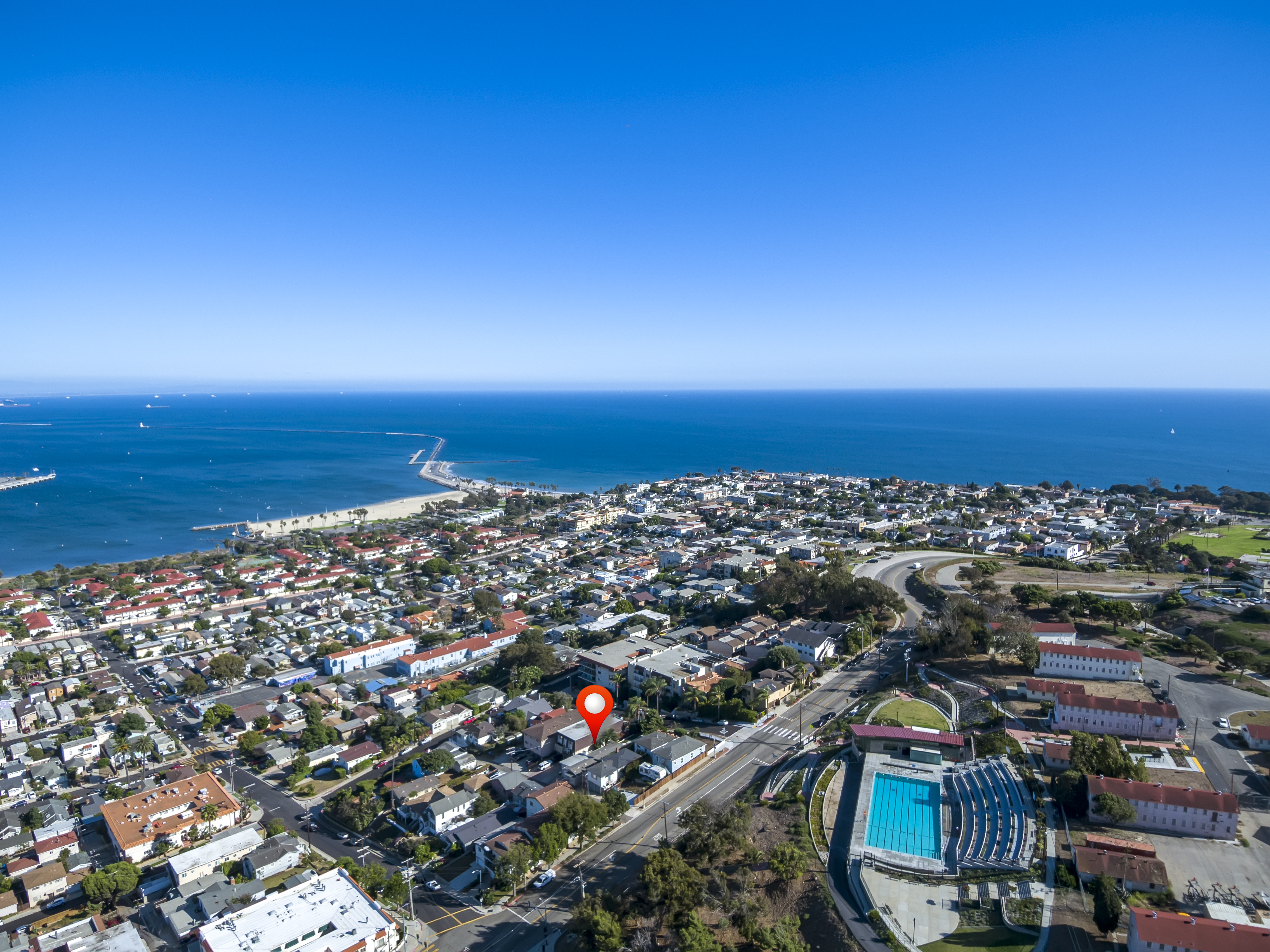 Nearing the entrance of the home, there is ample room for patio furniture. A great space for entertaining your guests. Walking into the home, we have bedrooms located to the right, while left is situated the living and dining area.
Throughout the home it has been situated with new vinyl, dual-pane, windows which is able to bring massive amounts of sunlight in to the home, creating an inviting and warm setting. Spanning the living and dining area, into the kitchen, are views of both the harbor and ocean. Time could be spent watching the ebbs and flows of the harbor and the ocean crest the shoreline of San Pedro.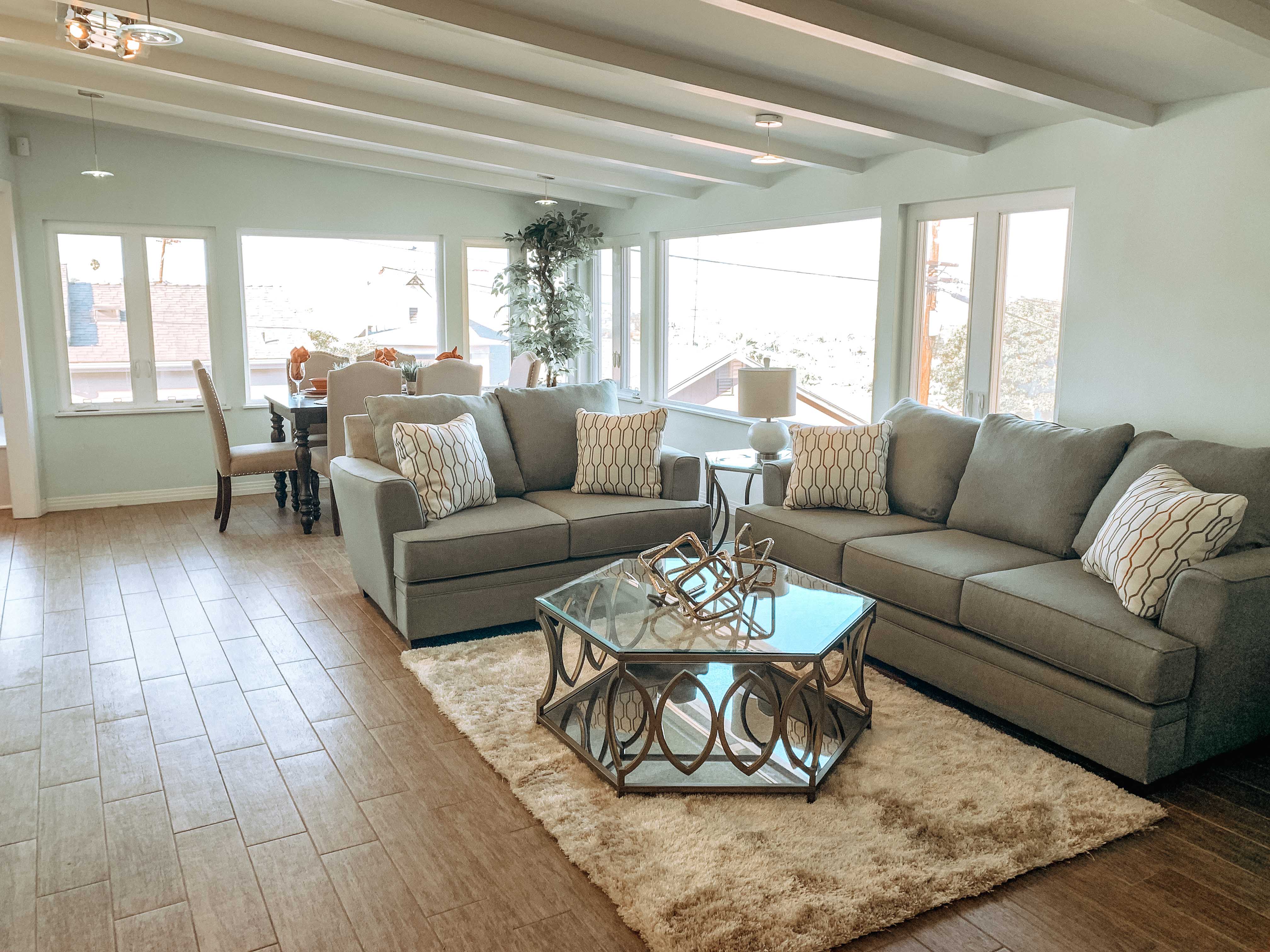 All bathrooms accompanying the bedrooms have been recently remodeled featuring new tile work, fixtures, and painting. The Kitchen as well has been updated with granite counter tops, new backsplashes, and silver appliances.
Exiting the back of the home brings you down to the garage and storage room. The storage area has ample space, perfect for designing a new home office or work area. The garage door is brand new as well.
This is a perfect opportunity to purchase a quaint home with a view, especially at a good price! Don't hesitate on this one, it won't last!
Interested? Contact Us Below:
We would love to hear from you! Please fill out this form and we will get in touch with you shortly.